The Shetland Sheep Society National Show & Sale
|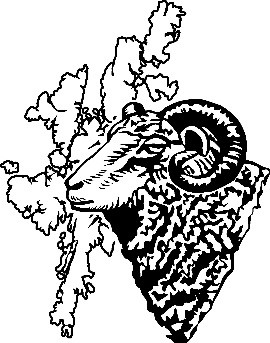 The National Show and Sale will take place over two days and the mainline sponsor for the show classes is Roxan. The Friends of Carlisle Group are very grateful to Louise Mercer and Alistair Kerr for their very generous involvement in this prestigious event in our Society calendar. The prize money in the Overall Championships in all sections has been sponsored by Roxan, along with sponsorship for unique rosettes and sashes for our winners. We hope many members will attend the sale, to sell sheep, to buy sheep or simply to be part of the event.
The schedule can be downloaded here.
The printable pdf document entry form can be downloaded here.

We are delighted to welcome Roxan as the main sponsor.

Louise says "ROXAN are proud to be mainline sponsors for the Shetland Sheep Society Show and Sale for 2021 and are pleased to be able to offer discounted prices across our range of products for society members. You can order direct from our friendly Sales Representatives or through our customer service team on 01750 724110 or email sales@roxan.co.uk"

She goes on to explain what Roxan can offer:
"Management of pedigree sheep and their breeding could not be easier with livestock management systems from ROXAN.

As part of the Datamars Group, we are able to provide world leading brands in livestock management systems from the fully automatic sheep tagging system, TagFaster, to the accurate animal health delivery systems from Simcro and NJ Phillips, tried and trusted electric fencing from Pel and easy to use EID readers from Tru-Test."
Fleece and craft entries – these can be staged from 12.30pm. This section will be set up near the sheep judging ring. Judging in this section will start at 2.30pm, and if possible, all exhibits should be collected between 5.30 - 6pm. We are very grateful to Roxan who have sponsored all the classes and championships in the Craft and Fleece Section.

The Coloured classes will be judged at approximately 2.30pm on the Friday afternoon. The Best Sheep of each colour will then go forward to the Overall Coloured Championship. We are grateful to individual class sponsors in this section - Harrison and Hetherington have sponsored the Best White sheep and Roger Mason has sponsored the Best Spotted sheep. Roxan have sponsored the Overall Champion and Reserve in this section.

The Wool on the Hoof classes will then follow on. The individual classes have kindly been sponsored by Carrs Billington, with vouchers to third place, and the Champion and Reserve Champion Wool on the Hoof have been sponsored by Roxan.

Saturday morning will see the judging of the Breed classes. Judging will start at 8.00 am prompt. Vendors arriving on Saturday and wanting to show their sheep should attempt to arrive by 7am to allow time for the pre-sale inspection before their sheep enter the auction. This section has six classes, with sponsorship of the Shearling Ram class from Harrison and Hetherington and the Shearling Ewe from T W Relph & Sons Ltd. The lamb classes have both been generously sponsored by Marsh Commercial. There is then a Male Championship (sponsored by Derwent Flock), a Female Championship (sponsored by Annavale Shetland Sheep) and a Best lamb Award (sponsored by Broadwath and Rayfield Shetland Sheep). The Overall Champion will then be judged from the best male and female. Please note that the Overall Champion and Reserve Champion must be sold for the prize money to be paid. Again, we are very grateful to Roxan for their very generous sponsorship and look forward to working with them over the two days. They will have a stand at the sale where their
products can be seen.

Entries for the Sale close on Monday 9th August and only registered sheep can be entered for sale. We look forward to seeing lots of members (and potential new members too) at Carlisle, whether selling their sheep or buying new bloodlines. And don't forget the AGM and the meal on the Friday evening.
Other Events